Top 3: Slot machines inspired by your favorite cartoons
Casino players are first and foremost big kids and the gaming providers understand that! In addition to various universes (dinosaurs, heroic fantasy, science fiction…), slot machines are often inspired by our movies, but also by our favorite cartoons! In fact, we've selected the three best slots in this last category. What do they have in common? Fidelity to the original format and animations of the same kind.
1 – South Park (Made by company NetEnt)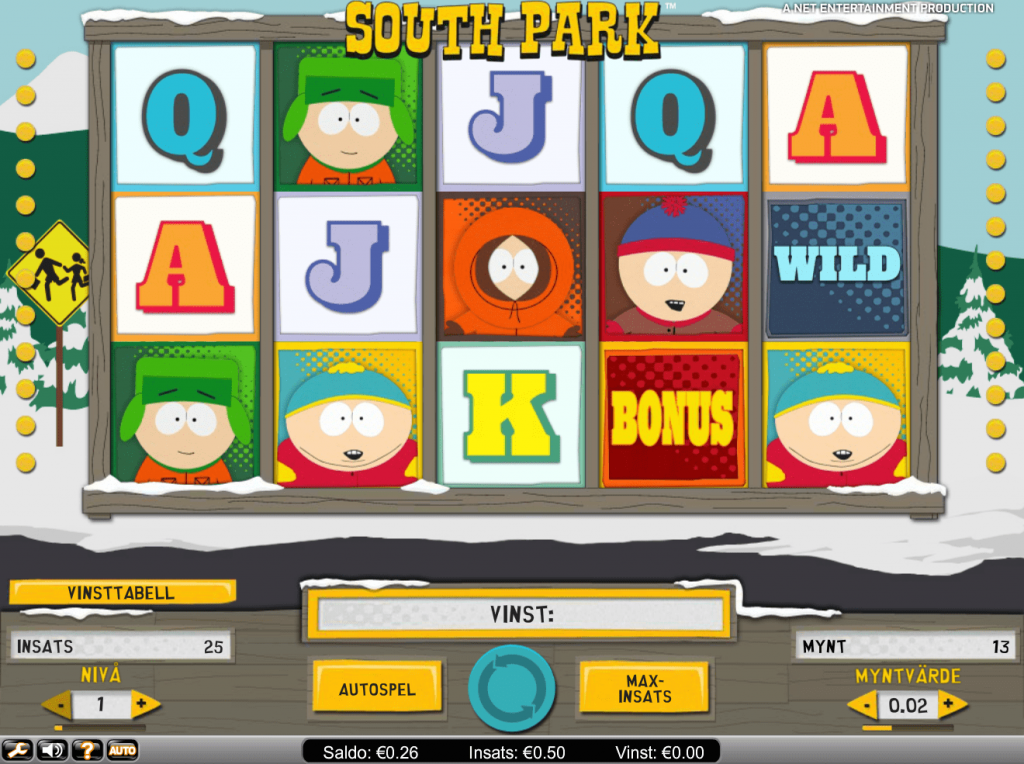 Satirical and irreverent, the South Park series is entering its 23rd season and already has dozens and dozens of cult episodes. Over the years, Trey Parker and Matt Stone have managed to transcribe South Park's unique tone to other media: video games, mobile games and even slots.
Features of the game
With NetEnt at the helm, the South slot ParkTM guarantees hours of fun and laughter! The four main characters (Kyle, Cartman, Stan, Kenny) are obviously present and each has a bonus game:
Cartman has to chase the hippies,
Kenny has to avoid death,
Stan has to overcome his gastric stench that appears as soon as his girlfriend Wendy is around
Kyle has to shoot in the baby, i.e. his brother Ike.
These hilarious features are also lucrative, and many excerpts from the series cut through your games. Due to the success of this first opus, a sequel has been created under the name South Park: Reel ChaosTM, still under the aegis of NetEnt.
2 – American Dad (Made by company Playtech)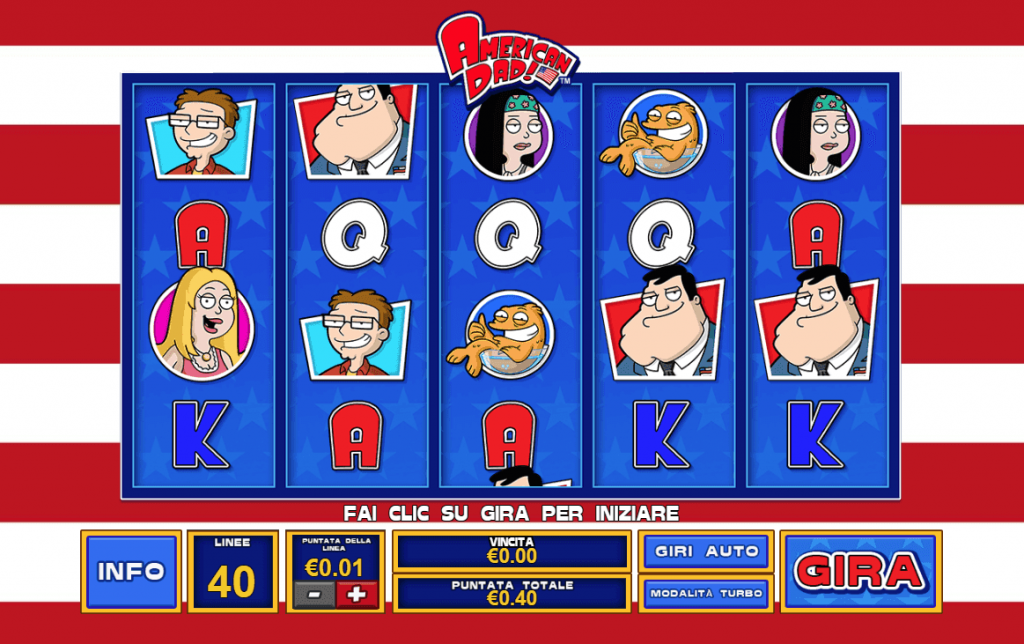 Since 2005, the American Dad series has been sharing the crazy daily life of the Smith family, which is led with an iron fist by Stan, a (slightly) paranoid CIA agent.
Features of the game
Accustomed to offering officially licensed slot machines, NetEnt has once again achieved a perfect score with American DadTM. It features members of the Smith family (Stan, Francine, Steve, Hayley, Roger the alien, and Klaus the goldfish) and several features that guarantee a unique gameplay in every game, all with new animations. In addition, each character can multiply your winnings with the exception of Roger, who acts as Wild. Finally, a Wheel of Fortune allows you to get free spins in the company of a family member. This slot machine has really captured the spirit of the series and is sure to keep you entertained and winning!
3 – The Flintstones (Made by company Playtech)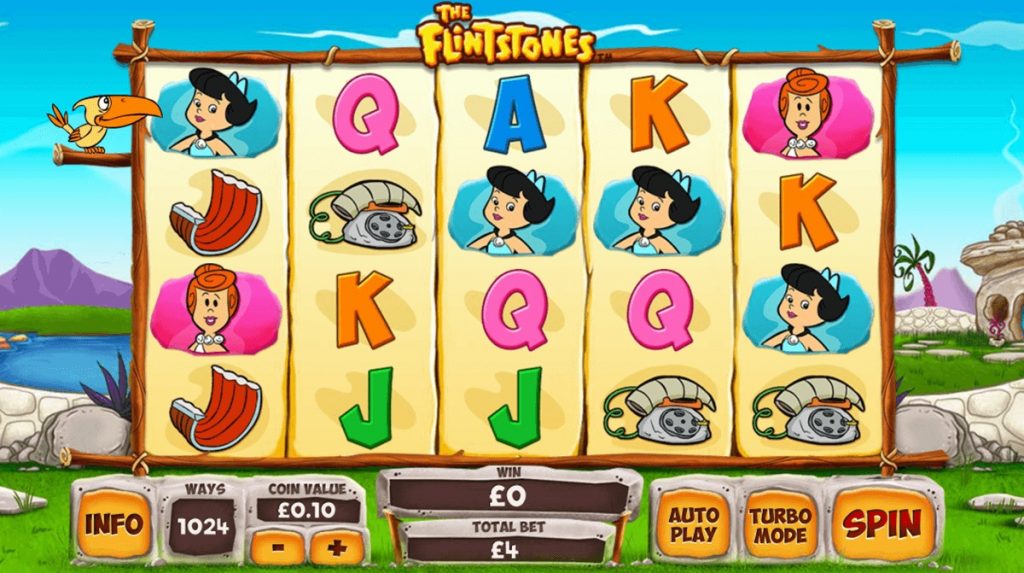 Timeless, the animated series The Flintstones (Les Pierrafeu) continues to hit the airwaves every time it's rerun, even though the six seasons are now more than 50 years old! So it was only natural that Playtech decided to dedicate a slot to the most famous prehistoric family.
Features of the game
Fred, Wilma, Barney, Betty, Dino and the others will be back on this superb slot with surprising options: each character gives you different payout multipliers and you have three free spin modes at your disposal, Dino Multiply, Wilma Wild and Great Gazoo, all good reasons to go back to the Stone Age!